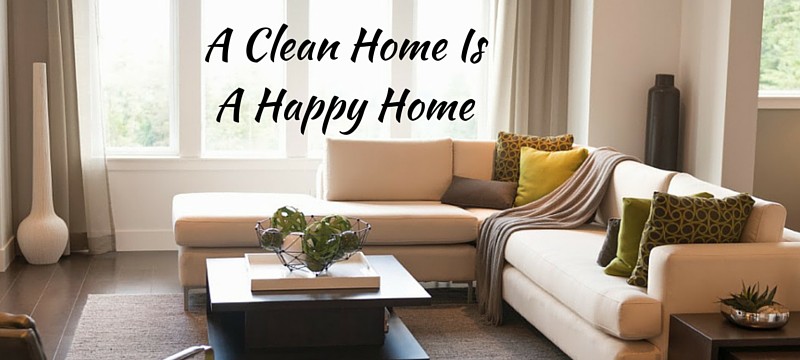 June 10/19
While it may seem like your cleaner missed cleaning something in your home he/she might not have missed it at all.
Here's some ideas as to what might have happened:
Ran out of time.
Some cleaners go by the job but I charge over hour. At the beginning if a job I come to an agreed upon time that i will be at the home cleaning, which is generally 2-5 hours.
Bad lighting.
Obviously, if there isn't enough light to see, either via sunlight or via bulbs, dirt can't be detected.
Lighting too bright.
I've found that sometimes hings like spider webs can be missed if lighting is too bright.
Didn't see it.
Most cleaners work hard. We get as much done in the agreed upon time as possible. With that said, I dont know of anyone who walks around with a magnifying glass or of a cleaner who would know your house as well as you do.
If you know of a spot that is an issue for you definitely have your cleaner write it down to check before the time is up.
Remembering, of course, that not everything can be a priority and we are all doing our best.
Not part of the normal cleaning routine.
There are some things are are not part if a cleaners normal routine. For example, I will straighten blankets (time allowing) but don't make beds. Not only would I nor want people in my sheets but most of my clients don't either. If a bed is left unmade by a cleaner it likely wasn't missed.
If you want your bed made you would have to inform your cleaner to make it a priority, knowing that something else would likely be deprioritized.
Distraction.
We all get distracted. Maybe your cleaner saw something that he or she doesn't normally do/see, while on her way to do another task. Something extra got done, so either way, it's a win.
Cleaning product.
Sometimes the product just isn't strong enough. I use specific cleaners in my kit, which are environmentally/vegan friendly and included in my hourly rate. If there is another cleaner (non-tonic) cleaner that the client would like to provide most cleaners would be happy to use it.
Just because something didn't get cleaned this week doesn't mean it isn't important to you or your cleaner. You could mention something to take priority each session, that may be different from the previous session. Nothing is written in stone, a little variety in a cleaner's day may be a welcome shift. Just remember, when there are 100 things of priority, that really means nothing is priority. #progressnotperfection 🤩